Client Profile
Land Rover. They are one of the world's premium luxury sports sedans, sports car marques and premium four-wheel-drive vehicles. In 2017, they hired us to consult for a PowerPoint design service project for a conference event.
The PowerPoint Design Challenge
TThey would invite the best performing Jaguar Land Rover importers from Asia Pacific to share their visions and targets for the coming year. Senior executives will present on various topics like new product launches, service level targets and new automotive trends over a 3 day period.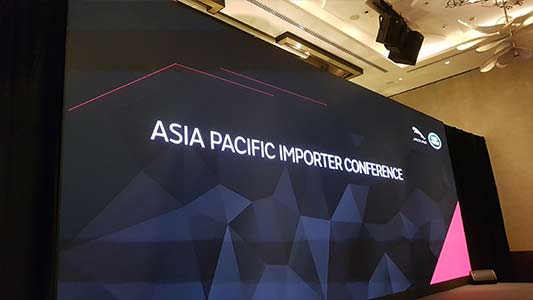 e realized early on the volume of information was vast and there wasn't a lot of time. We had a challenging 2 week deadline to get the essence of their key ideas, sell them up to a executive audience, and get action from peers and clients.
Crafting different PowerPoint designs for different presenters
The finest PowerPoint presentations have a strong point of view. To do that, we had to work closely with individual presenters to get the essence of their ideas. Different presenters had to deliver messages that matter to their audiences. The General Manager needed a keynote PowerPoint presentation to share a bold vision, while senior managers needed to drive action with a visually striking presentation.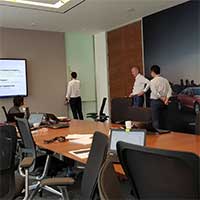 The Main Stage PowerPoint presentation
Main stage presentations are created for that big moment. It could be a keynote speech, a TED-style talk or a launch event. They are story-driven, cinematic presentations that aims to amaze the audience and move them to spread your message.
Jaguar Land Rover had a big message to this audience: Electric cars is the future! Taking inspiration from Jaguar Land Rover's 100 years of memorable automobiles and from the Avengers movie, we created a big and loud video sequence to make them all sit up and listen at the keynote opening by the General Manager.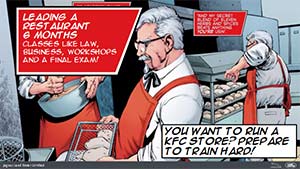 PowerPoint presentations for High Stake Meetings
PowerPoint presentations for high stake meetings must come with a sharp point of view and be visually memorable. They'll help you pitch your strategy, sell your solutions, and win the support of your stakeholder with confidence.
The senior managers of JLR needed to present to various operational topics to drive various initiatives such as improving customer service, driving better customer experience and educating them on using a new marketing platform. We crafted compelling messages with visually striking PowerPoint designs. At times, thought provoking and at times informative, we created slides and scripts that work seamlessly together to vividly tell a complex story.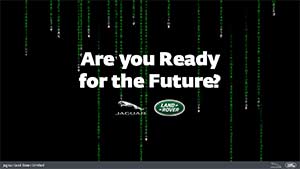 PowerPoint presentations for Events & Experiences
Give your audience an unforgettable experience. We'll help you create the moments in your PowerPoint presentation to dazzle the crowd and achieve your goals.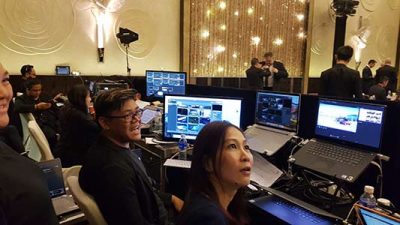 About Ji9saw Design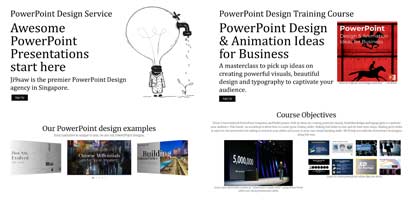 Ji9saw is the premier PowerPoint Design agency in Singapore. We help C-suite executives and business leaders craft, design and deliver vibrant PowerPoint presentations for any event. We also teach a PowerPoint Design masterclass in Singapore.
Ji9saw is now on Instagram!
So take a look and follow us on www.instagram.com/ji9sawdesign.