Colour Palette Name: What Colours Your Spirit
This PowerPoint colour palette design was inspired by a scene in Marvel Studio's Black Panther movie where T'Challa meets his Father in the beautiful Spirit World. The dominant colour is purple. Purple is a colour often used when talking about luxury and royalty. It is also used to convey bravery, aristocracy and in some cases spirituality.
In Memory of Chadwick Boseman
This colour palette is also dedicated to the memory of Chadwick Boseman, the 43-year-old actor known for his starring role in the 2018 film "Black Panther," and for playing the real-life Black heroes Thurgood Marshall, Jackie Robinson and James Brown.
Chadwick Boseman was diagnosed with stage III colon cancer in 2016, which eventually progressed to stage IV. He passed away as a result of complications related to colon cancer on Friday, August 28, 2020 at his home in Los Angeles. His wife and family were by his side.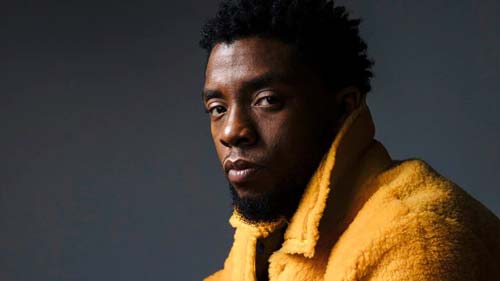 The RGB and HEX Colour Codes
The colour scheme is composed of 6 Accent colours with these colour values in the table below.
| Accent Colours | RGB Colour value | HEX Colour Value |
| --- | --- | --- |
| Accent 1 | 0, 98, 116 | 004274 |
| Accent 2 | 0, 98, 205 | 0062CD |
| Accent 3 | 0, 146, 223 | 0092DF |
| Accent 4 | 69, 60, 181 | 0092DF |
| Accent 5 | 105, 90, 215 | 695AD7 |
| Accent 6 | 228, 180, 254 | E4B4FE |
The RGB and HEX colour values for the colour palette.
PowerPoint concept slides using this scheme
To show how this colour scheme can be used in PowerPoint, we created some concept slides.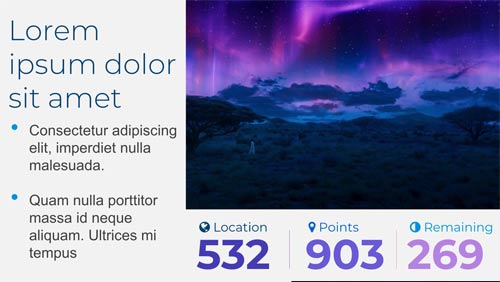 Build the Colour Scheme in the PowerPoint Theme
You can build the above colour values into a PowerPoint theme colour by following these steps. Edit the 6 Accent colours so that these colours can be easily reused with the standard colour picker in PowerPoint. You do not need to edit the Dark 1, Light 1, Dark 2, Light 2 and the Hyperlink colours.
Step 1: Click on Design Ribbon->Variants Group->Colors->Customize Colors (see figure 1).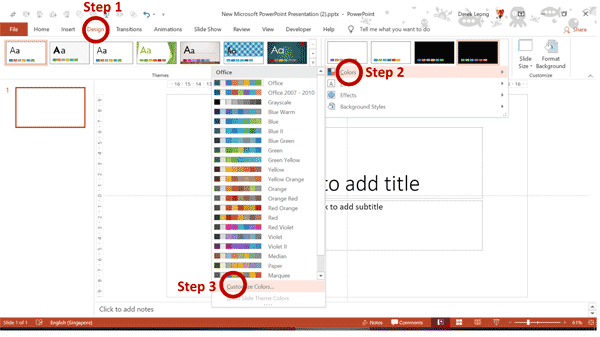 Step 2: To edit each theme colour, click the colour swatch to open the Theme Colors gallery and then click More Colors (see Figure 2).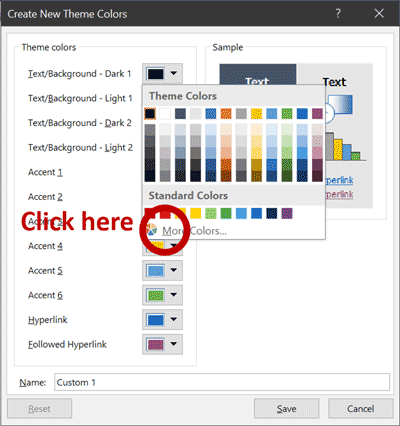 Step 3: The Standard tab in the Colors dialog box displays a honeycomb of basic colours (see Figure 3).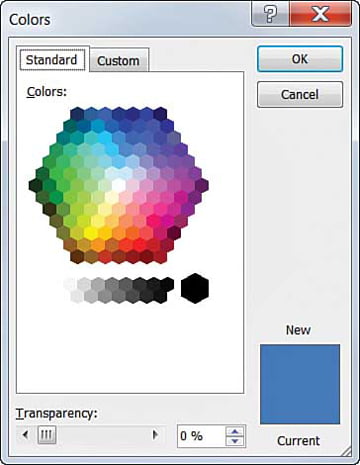 Step 4: Switch to the Custom tab to have access to 16 million colours. At the bottom of the Custom window, you can enter values for Red, Green and Blue colours (see Figure 4).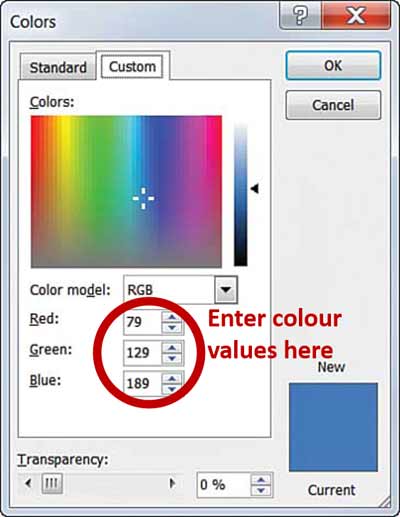 Last Step: Give this colour scheme a name, such as "The Ocean Shines Electric", and click Save. The new theme colours will be applied to your current PowerPoint file (see Figure 5).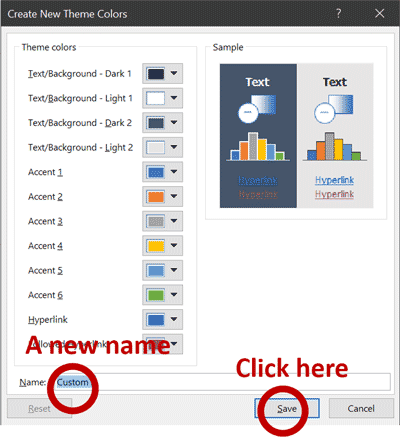 About Ji9saw Design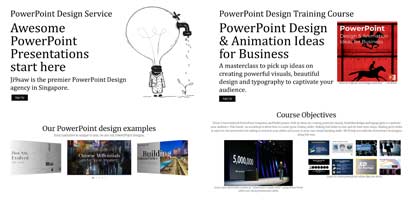 Ji9saw is the premier PowerPoint Design agency in Singapore. We help C-suite executives and business leaders craft, design and deliver vibrant PowerPoint presentations for any event. We also teach a PowerPoint Design masterclass in Singapore.
Ji9saw is now on Instagram!
So take a look and follow us on www.instagram.com/ji9sawdesign.