Some factoids about SG UNITED temperature self-check kiosk
Your privacy is protected. The device does not have any data collection capabilities so and no personal data is collected.
It measures accurate temperatures. The temperature assessment system has a measurement accuracy of +/-0.3 °C.
More locations are coming! The kiosks will be by 3Q2020 at 20 bus interchanges and 50 MRT stations for up to a period of one year.
Many parties were involved. SG United has brought together the Ministry of Culture, Community and Youth (MCCY), the Land Transport Authority (LTA), and the Defence Science and Technology Agency (DSTA), SBS Transit Ltd, SMRT Corporation Ltd, Tower Transit Singapore and Go-Ahead Singapore in this initiative.
Source: MCCY.
Where can you find these kiosks?
To date, the kiosks have been deployed at 5 locations – Braddell MRT station, Boon Keng MRT station, Tiong Bahru MRT station, Bukit Panjang Bus Interchange and Serangoon Bus Interchange. Prior to this deployment, a series of feasibility trials were conducted between February to March 2020. The feedback from user experiences have helped to improve the usability and system design.
For more information you can visit MCCY.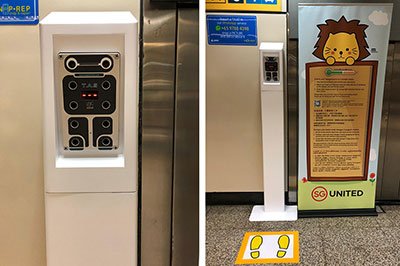 What is SG United anyway?
I was confused as the Singapore government has an initiative called SG Together. So I wrote to MCCY and asked to explain what exactly SG United is and this was their response.
SG United is a rallying call for Singaporeans to overcome challenges arising from COVID-19. It is a community response to COVID-19, time-bound, and focuses on crisis response.

Angie Wong, SG Together.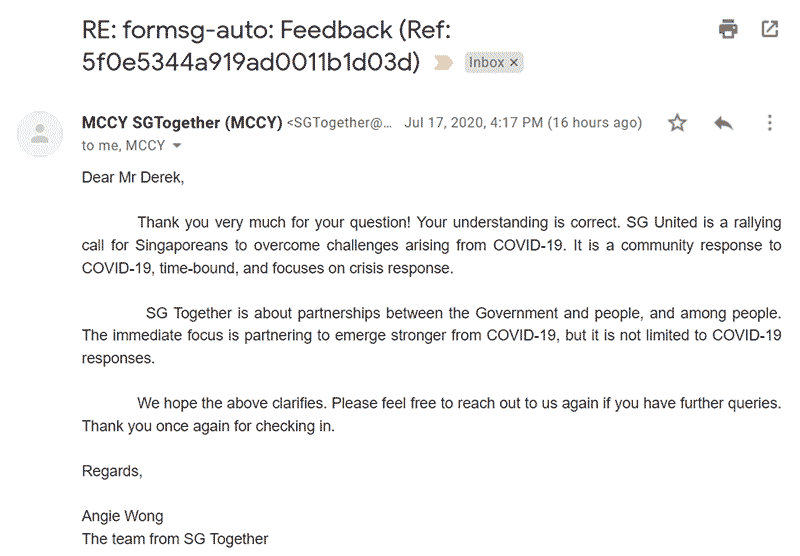 It's good to know the Singapore government has got our backs!
About Ji9saw Design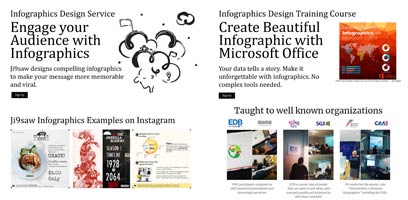 Ji9saw Design is a digital creative agency in Singapore. We design and develop compelling infographics to engage your audience. We also teach an infographics design masterclass.
Ji9saw is now on Instagram!
So take a look and follow us on www.instagram.com/ji9sawdesign.