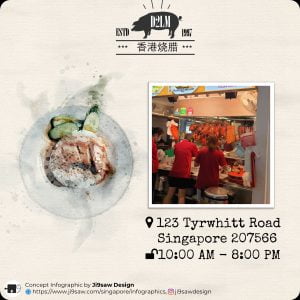 Summary Points
Our infographic design projects are always driven by a quality design process.
We involve the client in the infographic design process to lower their risks.
Fun fact: People don't know what they want until you show it to them – Steve Jobs.
Fun fact: The online world is very impatient.
Creating an experiential infographic design.
Conclusion
The Importance of an Infographic Design Process
Having an infographic design process allows Ji9saw to: –
Consistently deliver great service to clients with a consistent execution of work flow within the process.
Define and list responsibilities, roles and boundaries for our clients and us to collaborate in successfully and effectively.
Build and document realistic timelines and deliverables for everyone to work towards an agreed outcome within an agreed time frame.
Understanding the Client
D2LM Hong Kong Roast Meat is a popular hawker stall known for its delicious siew yoke (roast pork belly 烧肉) and char siew (Cantonese style barbecued pork 叉烧). While they have a lively Facebook account with a large following, they wanted to extend their social media reach into Instagram using promotional infographics.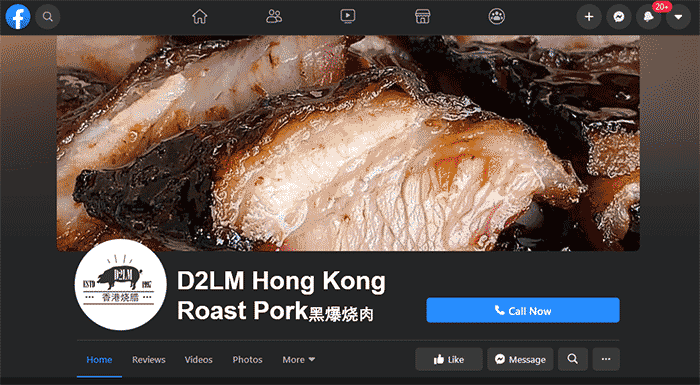 Fun fact: People don't know what they want until you show it to them-Steve Jobs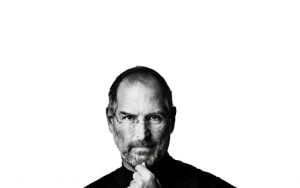 The client did not have a clear idea how their infographic should look like. Taking a cue from the famously infamous Mr. Jobs, we drafted a concept to demonstrate how the infographic would look. As their digital marketing consultant, we advised on how to deploy this infographic to get more value beyond a single post of Instagram. In essence, the same asset could be reused on different platforms together with appropriate hashtags to increase its reach to get more followers.
Fun fact: The online world is very impatient
A study commissioned by The Slate Group found that most people online do not read till the end of most posts. Hence, any message on social media must be communicated succinctly – in as few words and images as possible. We distilled the client's message into the following narrative: –
Our roast pork is very yummy!
The skin is extremely crispy (脆) – the ultimate crispy pork crackling.
Our special 黑松露酱 black truffle sauce.
Only $3.00 per plate.
We are at 123 Tyrwhitt Road.
Creating an experiential infographic design
In order to stimulate reader interests, we created an experiential infographic that used music, animation, stunning graphics and easy to understand copy writing.
Conclusion
Having a solid infographic design process allows us to design with intention and strategy for our clients so that we deliver a compelling infographic for our clients every single time.
About Ji9saw Design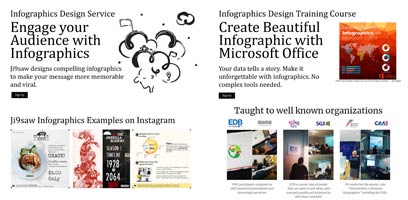 Ji9saw Design is a digital creative agency in Singapore. We design and develop compelling infographics to engage your audience. We also teach an infographics design masterclass.
Ji9saw is now on Instagram!
So take a look and follow us on www.instagram.com/ji9sawdesign.